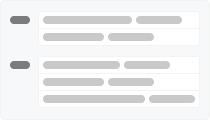 PREMIUM
Calendar
The calendar and schedule component provides a simple Day, Week and Month view for calendar events sourced from Datastore.
The calendar component provides a day, week and month view, along with a schedule view of calendar events sourced from Datastore Data Services.
Events are interactive and on click can open a modal with more information or link directly to the source.
Events can be grouped and categorised, for example Assignments, and flagged to users by date.
This calendar utilises the power of Datastore to personalise the events based on an authenticated user.
Screenshot preview:
Day view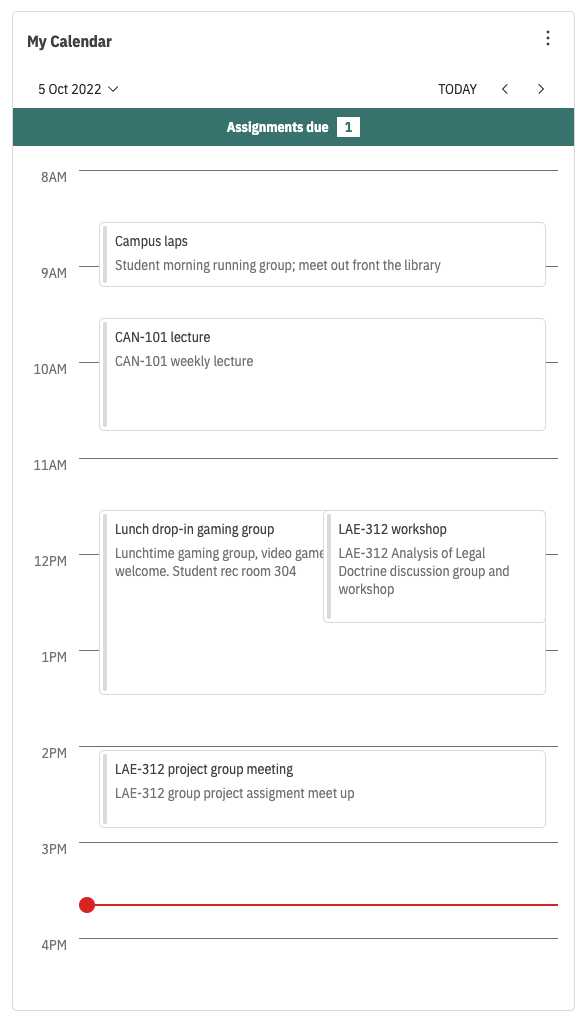 Schedule view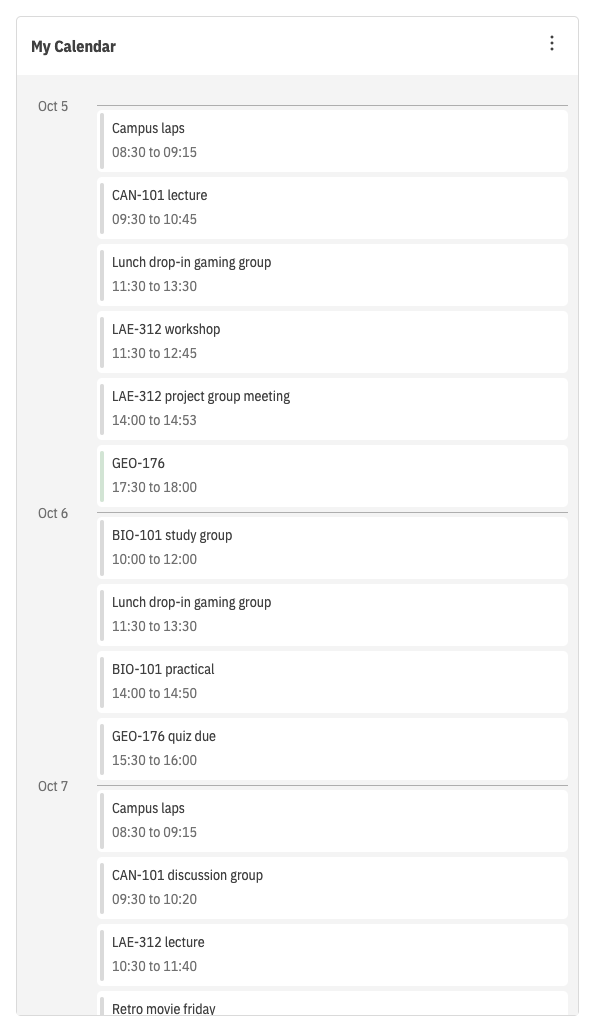 Month view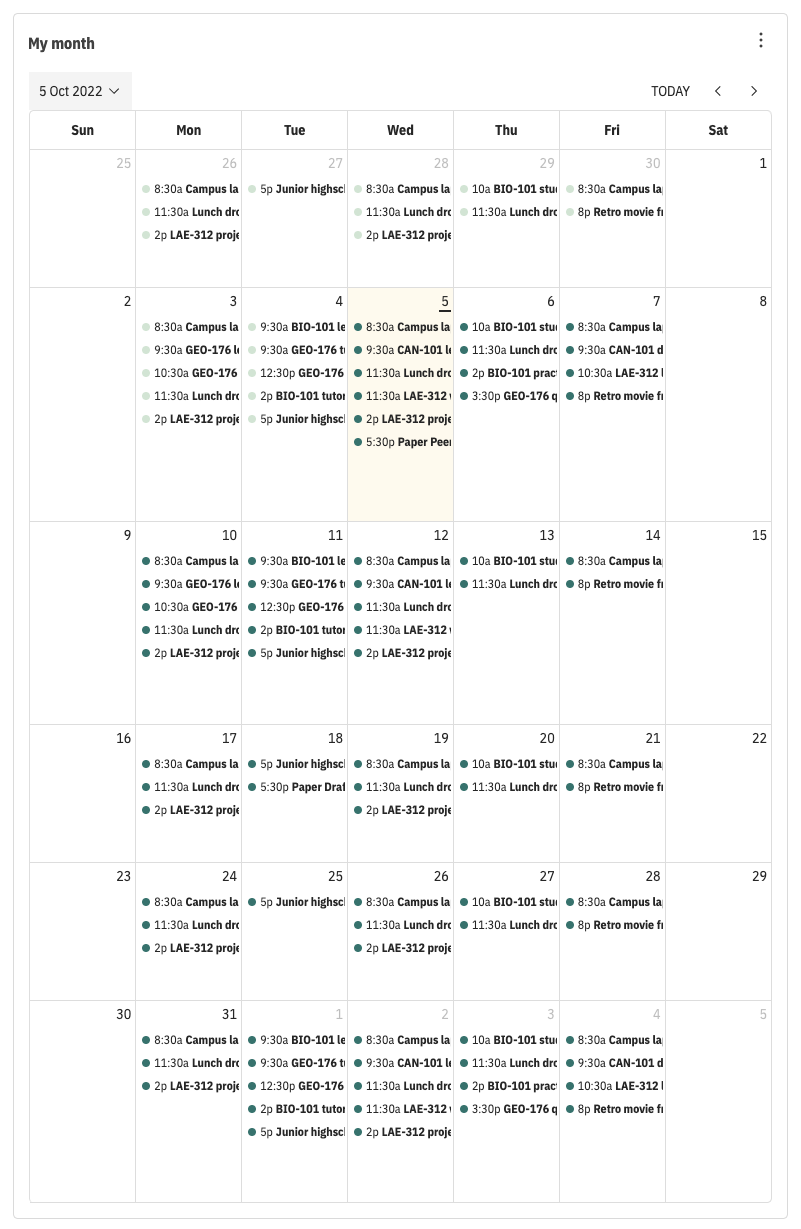 Assignment modal
Event modal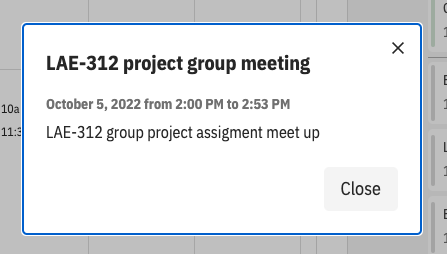 | | |
| --- | --- |
| Type | Component |
| For | CMS (Matrix) |
| Version | 1.0.0 |
| Min. Matrix version | 6 |
| Framework | Generic |
| Requires | Datastore Data Services Connect Integrations |