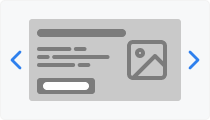 PREMIUM
Image Carousel
The Carousel is based on the Hero Banner functionality designed to allow content editors to promote content on a home page and introduce the user to the website purpose.
The carousel component allows a set of image slides with accompanying text to move from right to left across the screen in an iterative pattern.
The component provides inbuilt configuration to apply for each carousel item including text positioning, image positioning, optional overlay to provide better text readability, as well as optional primary and secondary call to action links.
The carousel also provides content editors with general configuration options to set the number of items, animation duration, auto play and looping settings and more.
Screenshot preview: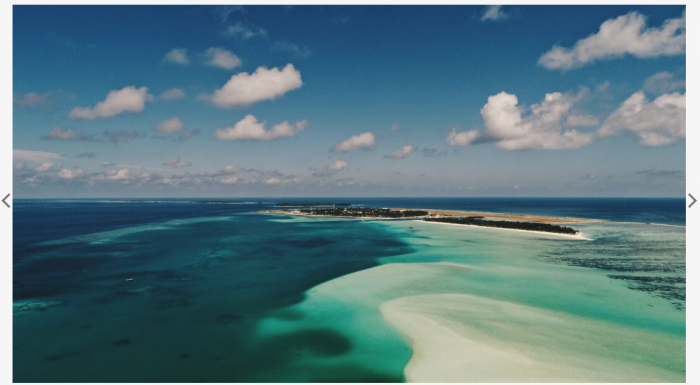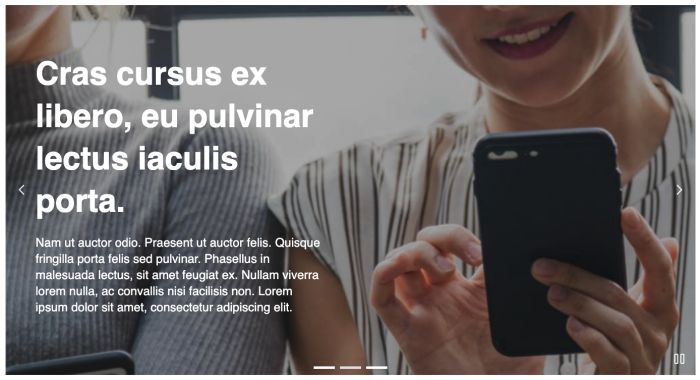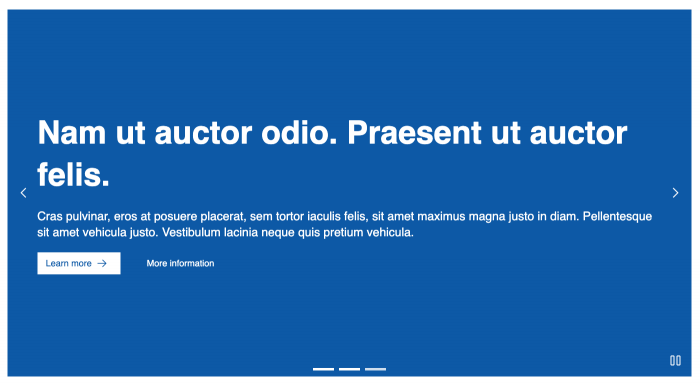 Editing preview: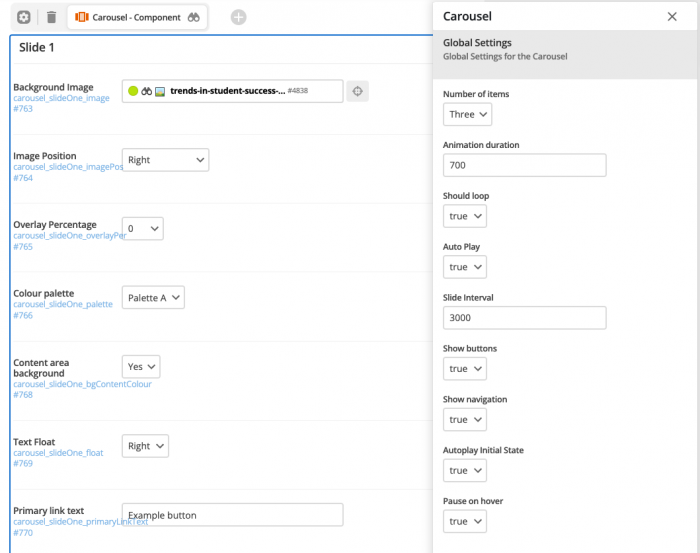 Type
Component
Component type
Content template
For
CMS (Matrix)
Version
1.0.0
Min. Matrix version
6
Framework
Generic
Training