Page Listing
Create a list of recently published pages.
Use the page listing to display all recently published pages, or customise it to show a particular category and date range.
You can use it to build a list of blog posts, media releases, news articles, fact sheets or any other kind of list.
The page list features the page title, date published, excerpt and image.
You can easily extend this component by customising the styling or functionality.
The listing layout has been pre-configured and optimised for the Bootstrap 4 CSS framework, but can be configured for other frameworks.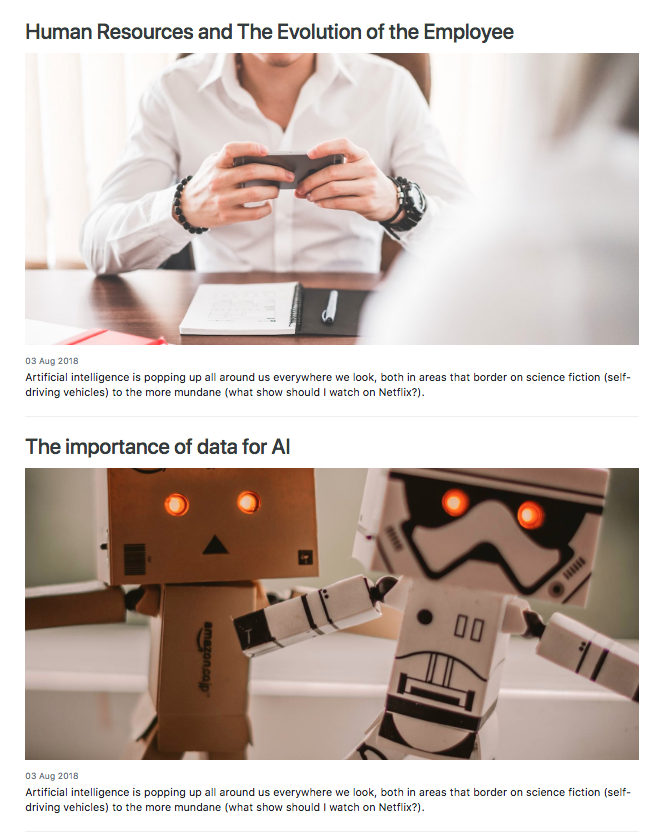 Click the "Download" button to download the import file to your computer.
In the Matrix Administration interface, select the "Import Assets From XML" tool.

Click on the file browse button for the "Import XML File" field and find your downloaded import file.

Select a location in your Asset Tree to upload the assets under (optional).


Click the "Import" button to start the import process.
Once the import process has finished, the assets will have been created in your system and are ready for use.
| | |
| --- | --- |
| Type | Component |
| Component type | Asset component |
| For | CMS (Matrix) |
| Min. Matrix version | 5.4.0.0 |
| Framework | Bootstrap 4 |