Logo List
Show a list of companies and brands through the use of logo images.
A logo list allows you to show a list of companies and brands you are affiliated with in an easy and effective way.
This component enables you to easily pick a list of images that will be displayed in a horizontal list and will automatically overlap to multiple lines based on screen resolution.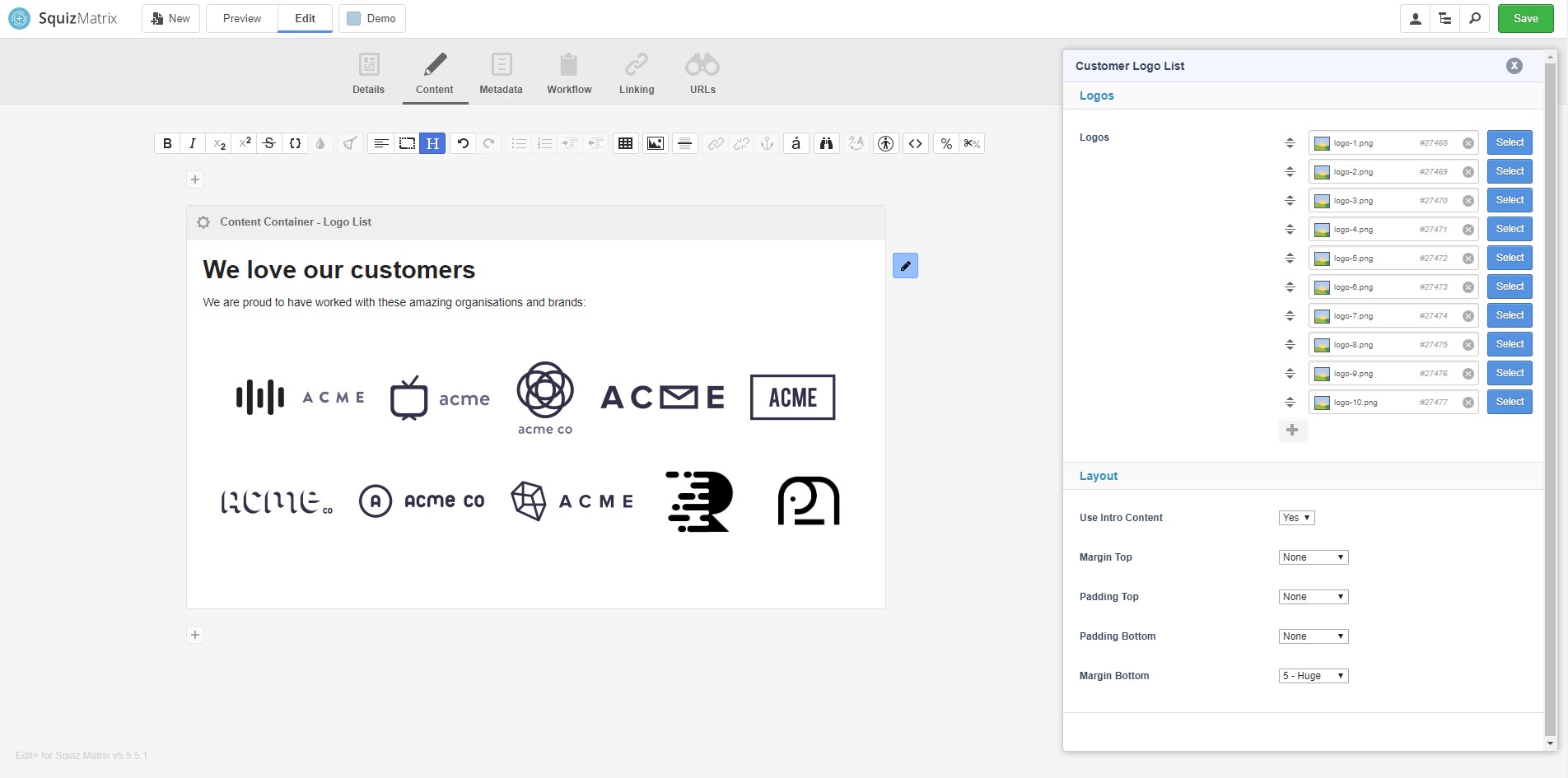 Click the Download button on the right download the template file to your computer.
In the Matrix administration interface, select Import Assets From XML from the 'Tools' icon menu.

In the Import XML File field, click the Choose file button, and locate and select your downloaded template file.

( Optional ) Using the Import Asset under field, choose a location to upload the template in the asset tree on the left. If you leave this field empty, Matrix will import the template at the root level.

Click the Import button to start the import process.
Once the import process is complete, the assets are created in Matrix and are ready for use.
To make the template available for selection within your site, you'll also need to go to the Details screen of the template and select the location in your Asset Tree where you want to make it available for use.

For more information on how to use, configure, and extend Content Templates, please visit the Squiz Matrix Manuals.
| | |
| --- | --- |
| Type | Component |
| Component type | Content template |
| For | CMS (Matrix) |
| Version | 2.1.0 |
| Min. Matrix version | 5.5.2.0 |
| Framework | Bootstrap 4 |