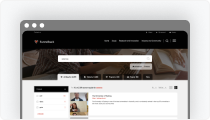 PREMIUM
Higher Education - Search Template
Built upon best practices in UI and UX requested time and time again from Higher Education clients. This out-of-the-box solution makes it easy to give visitors modern search features that can match the look and feel of your website and accomplish tasks quickly.
This premium search template enables you to customise and launch a new search results page targeted to your industry.
Based on best practice website design and implementation, the template comes pre-packaged with a range of features to build beautiful and functional search results pages with ease.
The template is flexible and easy to customise to your specific needs. It is exclusive to Squiz customers only.
Funnelback for Higher Education Template
Funnelback for Higher Education neutralizes competing priorities by portioning the precious real estate on your search page without compromising functionality. Each result set is tailored, focusing on the courses, staff directories, or events most relevant to the user.
Features
The Concierge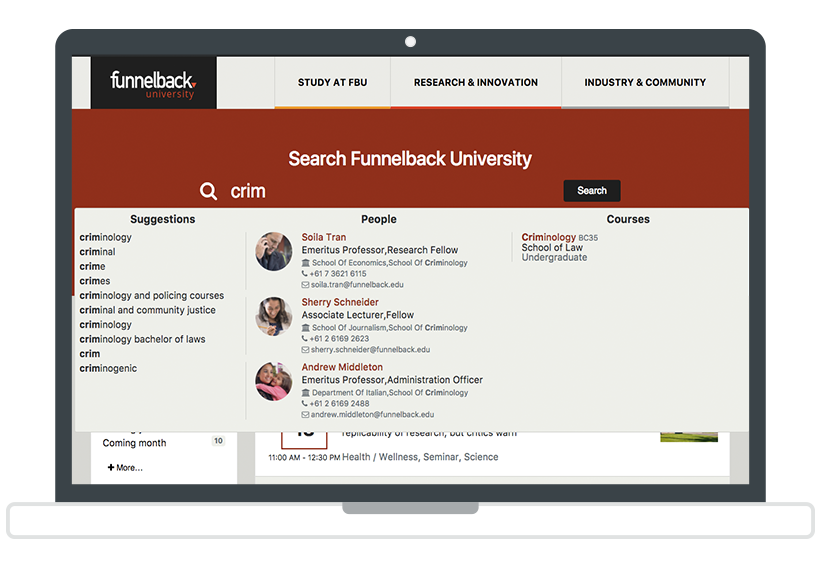 Harnessing the power of information through search has never been so intuitive.
Funnelback's Concierge will bring a new level of sophistication and proactivity to information retrieval not previously experienced by your users.
A multi-channel auto-complete system, The Concierge comes packaged with the Funnelback for Higher Education solution. By including data such as People, Courses, Research and Events, you'll save users time and send them directly to the correct result.
Degree search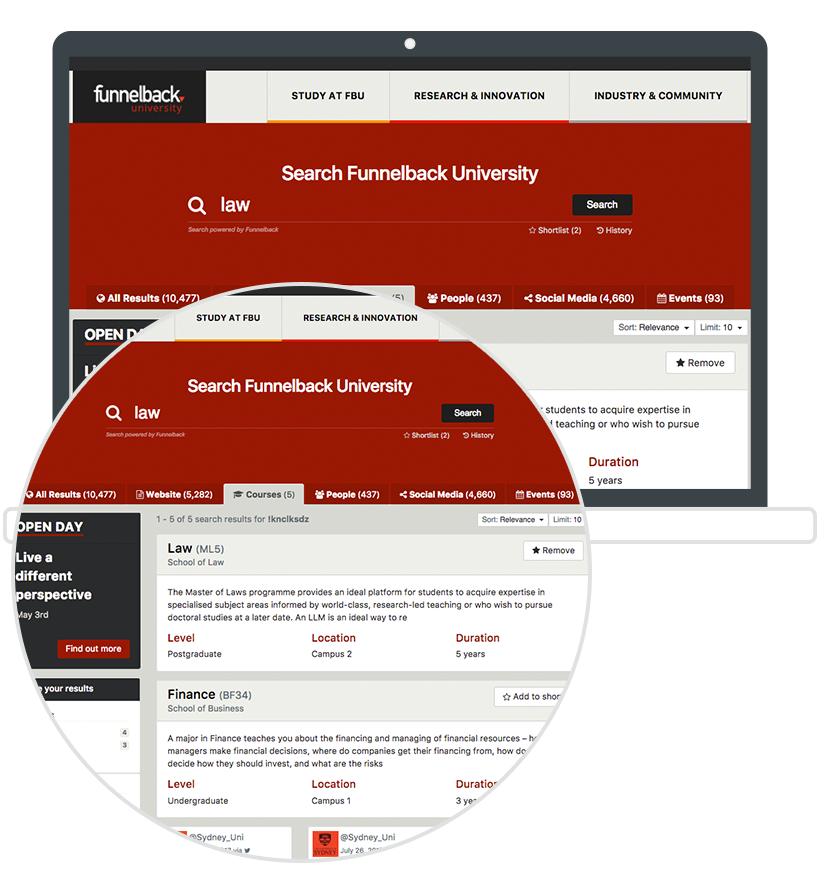 Getting down to the business of learning
So much depends upon attracting prospects and students to the right degree in the first place. Showcasing degrees through search, and providing easy comparisons via functionality like favoriting and shortlisting, will offer a significant return on investment by driving enrolment.
Included in Funnelback for Higher Education, the degree search allows you to superpower the student search experience.
People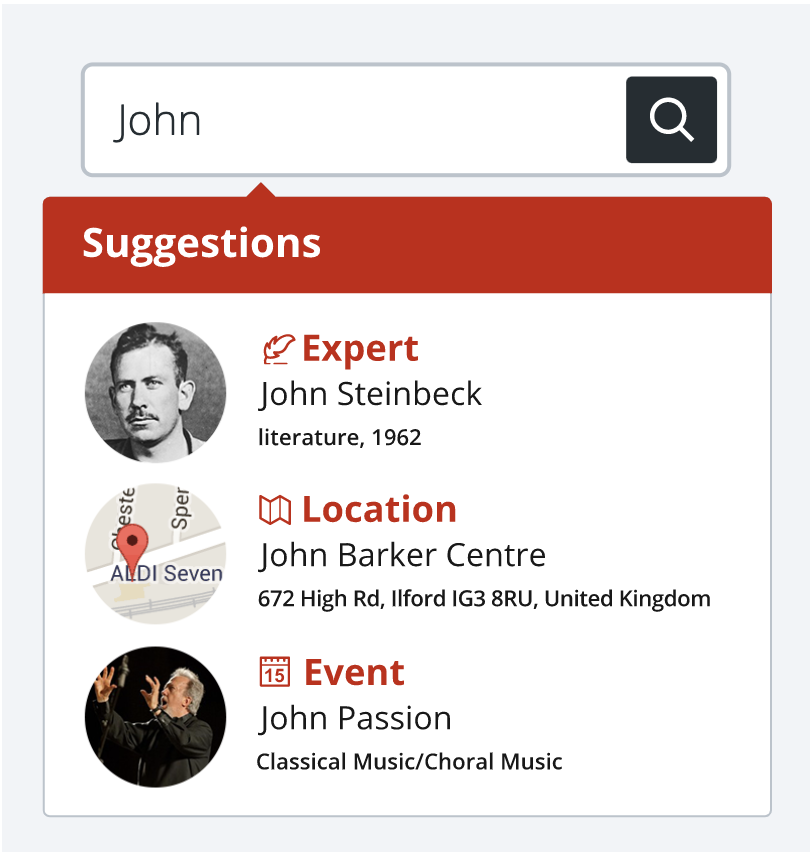 Whether it be contacts for enrolments, researchers, or careers, it's important to find the right person to talk to. Funnelback for Higher Education ships with customizable search results summaries.
Social media
Make sure no stone goes unturned; augment your search results with important information that may only be found on your Facebook, Twitter or YouTube channels.
Events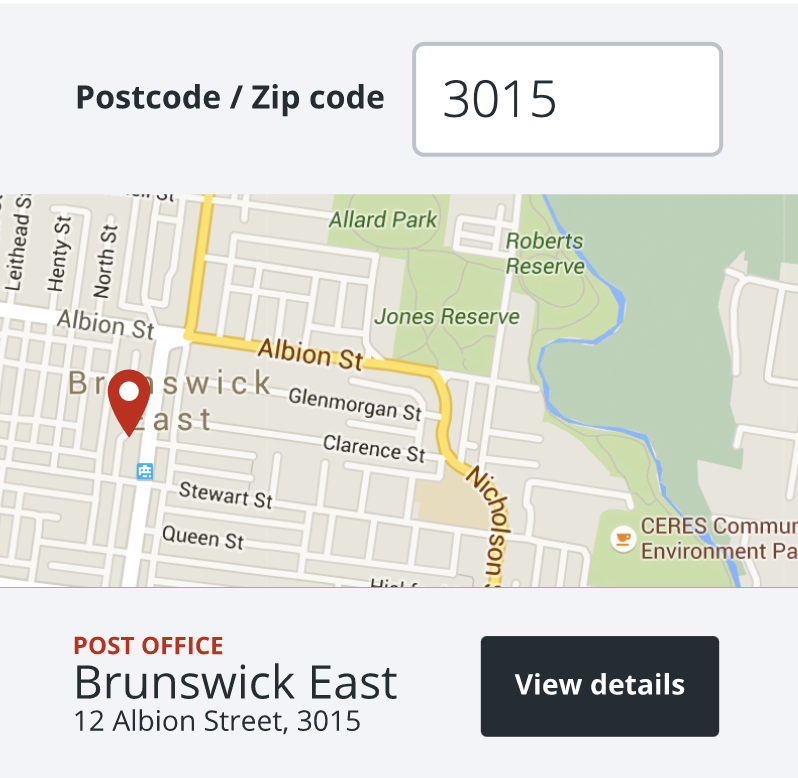 Sharing information around events is an important way of recruiting new students as well as engaging in a meaningful way with your current audience. Funnelback for Higher Education results can include calendar events for reminders and campus maps quick reference.
| | |
| --- | --- |
| Type | Search template |
| For | Search (Funnelback) |
| Min. Funnelback version | 16 |
| Framework | Generic |